YouTube: Tim Wells Bow Hunter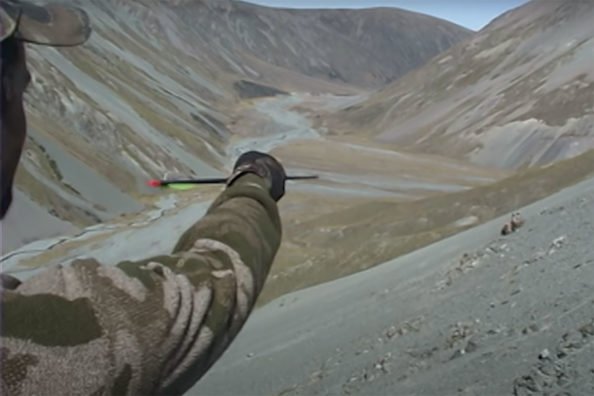 Tim Wells does it again.
Tim Wells takes us on a tahr hunting adventure.
Wells is well known for making insane shots with difficult conditions.
Watch this impressive follow-up shot unfold before your eyes.
Wells closed the distance with the tahr to six yards and didn't have a clear shot. After jumping, it appears Wells landed a shot on the leading tahr. The tahr went running off and that's when it get's insane.
At approximately 130 yards, Wells shoots a second shot and somehow lands a moonshot on the sprinting tahr.
This shot had to taken years of practice before even considering such an insane shot. In fact, it's hard telling if practice would even help for such a difficult shot with so many variables.
Who knows what crazy shot Tim Wells will land next.

Products featured on Wide Open Spaces are independently selected by our editors. However, when you buy something through our links, we may earn a commission.
NEXT: 7 VINTAGE TURKEY HUNTING PHOTOS TO TAKE YOU BACK TO THE GOOD OL' DAYS
The post Tim Wells Makes a 130-Yard Bow Shot on a Running Tahr appeared first on Wide Open Spaces.