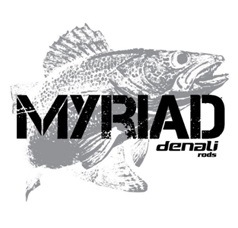 Denali rods are known for the highest quality, unprecedented value and a proven track record of unmatched strength.  This top flight reputation now enters the walleye market with the launch of the Myriad Series.  These rods were designed with input from six top national and regional walleye anglers.  The Denali Walleye team has over 100 years of combined experience catching walleyes from lakes, rivers and reservoirs.  The Denali design team took those concepts and created a ten rod series of rods to catch walleyes or saugers anywhere.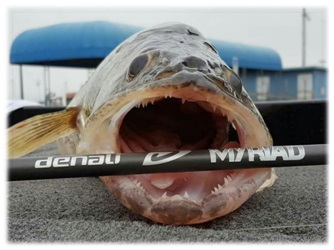 From trolling cranks to longlining live bait rigs on precise micro-structures, the techniques used by dedicated eye-chasers have rapidly expanded in recent years. At Denali rods, we thought it was high time that someone created a quality rod series offering the ideal rod for any technique, no matter where you wet your line.  Whether you find your peace pulling boards for Great Lakes giants, vertical jigging in heavy current, or casting slip floats to flooded timber, the Myriad series has a rod for you.
The Myriad series features all the cutting edge technologies anglers have come to love in our bass rods, including split grips, super sensitive high-modulus graphite, and aggressive styling – with a budget friendly price point that will leave some change in your pocket.
The Myriad Series retails for $129 and more information is available at www.Denalirods.com, phone 870-492-2231 or email at [email protected]
The post Myriad series of fishing rods from Denali appeared first on ODU Magazine-North America's #1 Digital Fishing Magazine.