BowhuntingRoad/YouTube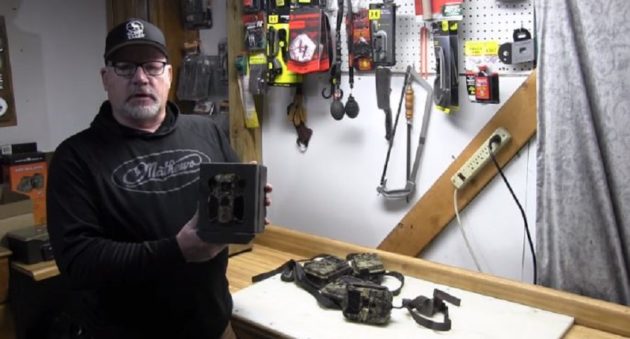 Don't let a thief take off with your trail camera.
There's no worse feeling than to arrive at your trail camera site only to a bare tree trunk.
Trail camera theft is a sad fact of life for those who hang these expensive units, but there are precautions you can take to lessen the chances of a loss.
This informative video highlights three key tactics you can employ to combat those would-be thieves who roam the woods.
Although I've never lost a unit, I have had a memory card stolen. That was like taking a punch in the gut.
If you hunt or wildlife watch on public land, taking extra precautions with your cams will ensure they stay yours each season.
Did you enjoy this post? CLICK HERE to view more article by Justin Hoffman. You can also check out his Photography Site Justin Hoffman Outdoors, as well as follow him on Facebook Justin Hoffman Outdoors, Instagram hoffmanoutdoors, Twitter @HoffmanOutdoors, or subscribe to his YouTube channel Justin Hoffman. 
NEXT: FOOLPROOF YOUR TRAIL CAMERA CAPTURES
The post Video: Three Ways to Protect Your Trail Camera from Theft appeared first on Wide Open Spaces.