By Jessica Granatiero, founder/creator of The Savory Grape.
What's In My Glass?
Wine has always had a prominent place at business and family gatherings. Think about how many networking or sales dinners include wine. Look at the holidays – the day before any major holiday is the biggest shopping day for wine. However, the beautiful, brown, warming spirit – whiskey – has been nudging itself in, and now has a seat – front and center – at both business and family gatherings. However, this beautiful beverage is still an enigma to many.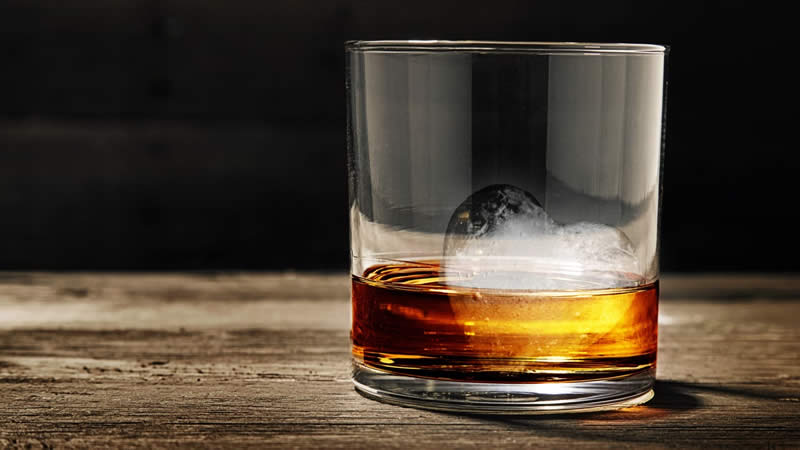 What Is Whiskey? Whiskey is a general term that refers to a category of spirits with varied styles and types – Irish, Scotch, American, Japanese, Bourbon, Rye, Canadian and so on. I often make an analogy to milk when talking whiskey. Milk is a general term that includes skim, 1%, 2%, whole, soy, almond, coconut, oat, and each one gives different flavors and weight. It's the same for whiskey; each type brings its own unique tastes.
Personally, I love whiskey and its classic cocktails – Manhattan and Old Fashioned. Yet, I also like to sip a 15-year Irish whiskey or something from RI's Sons of Liberty or Newport Craft Distilleries. Whiskey today affords us much more creativity than just the classic cocktails, with the availability of quality mixing ingredients, bitters and liqueurs.
Whiskey has come a long way, and its popularity now runs the spectrum – Millennials to Baby Boomers. Women, also, have helped lead the whiskey renaissance; the percentage of women buying whiskey has increased dramatically during the last 10 years. And, the plethora of ways to enjoy cocktails has brought forth new whiskey audiences.
While I could fill pages on whiskeys' production rules, the key is to understand their general differences to help you expand your brown spirit repertoire.
Bourbon & Rye Whiskeys
Bourbon has become the go-to whiskey. It's a great starter one to dip your palate into, as it exudes sweeter brown sugar, vanilla and coconut notes, resulting from the corn in its production. Bourbon must be made from at least 51% corn, and in the U.S. (There's a misconception that all bourbon comes from Kentucky. It does not.) Rye whiskey gives us more edgy, assertive flavors, dominated by spice, and less on sweetness. It's often bolder than bourbon. Rye whiskey must be made from at least 51% rye. It can come from the U.S. or also Canada. Both must be aged in charred new oak barrels, which impart much of the flavors and provide the beautiful color of whiskey.
Scotch, Irish & beyond
Then there are the other prominent ones – Scotch Whisky and Irish Whiskey. (Note: Scotch is spelled whisky.) Their taste differences compared to bourbon or rye result from location, ingredients and production. Scotch and Irish whisky(ey)s are from Scotland and Ireland, respectively. While different, they're made from malted barley and other unmalted grains. (Single Malt is made just from malted barley.) Like other whiskeys, Irish and Scotch also age in oak barrels. Oak barrels – how they're toasted, their size, age and origination (US/Europe) – combined with ingredients determine any whiskey's final taste. Scotch and Irish whiskies(eys) give us the best of all worlds with varied styles – from smoky/peaty Scotch, to 12 or 15-year age Scotch, to sweeter Port-cask Irish ones. And we haven't even talked about the great Japanese or Taiwanese whiskeys, saved for another time.
With the great options available, conduct your own tasting, whether you're a newbie or long-time connoisseur, to start or add to your collection. If you're local, visit Newport Craft or Sons of Liberty for a sampling. Here are some of my top picks for quality and price.
Bourbon – 1792 Small Batch Bourbon, Kentucky
Irish – West Cork 12-Year Single Malt Port Cask
American – Newport Craft Sea Fog Whiskey, RI
Scotch – Macallan 12-Year Double Cask
Rye – Sazerac Rye, Kentucky
Featured image credit www.visualthrive.com
The post To Savor appeared first on The Savory Grape.