Zion has always been a huge draw for me while I'm driving cross country.  With hikes like Angels Landing, the Narrows, and the Subway it's a great place to take a break from the drive and let out some of that anxious energy that comes from sitting in a car for too long.  It's hard to think outside of the box and look for somewhere new to shoot when you're near a place like Zion, but when trying to capture images that stand out it's important to look for the hidden gems and not always rely on the top ten lists.
Traveling through Utah on a shoot sponsored by the Utah Office of Tourism, we were trying our best to avoid the main spots, so even though I knew there was a lot of potential for great images in Zion, I felt like I had to completely take it off of my list of options.  Besides, it was incredibly crowded, and the places where you could find solitude were at least an hours hike out into the heat of summer.
I got incredibly lucky that one of the people who was on my shoot is also a photographer and a St. George local for many years, David Waugh has spent a lot of time roaming the hills and he knew the ins and outs of the winding dirt roads through the backcountry.  His local knowledge and some googling ended up producing some great options for us, and I'm willing to say with some certainty that I think I took better images than I had ever taken in Zion.  – See more of David Waugh's work on Instagram at instagram.com/thedavidwaugh.
Here are Four of my top locations outside of Zion National Park that I know I'll be going back to.
Yant Flat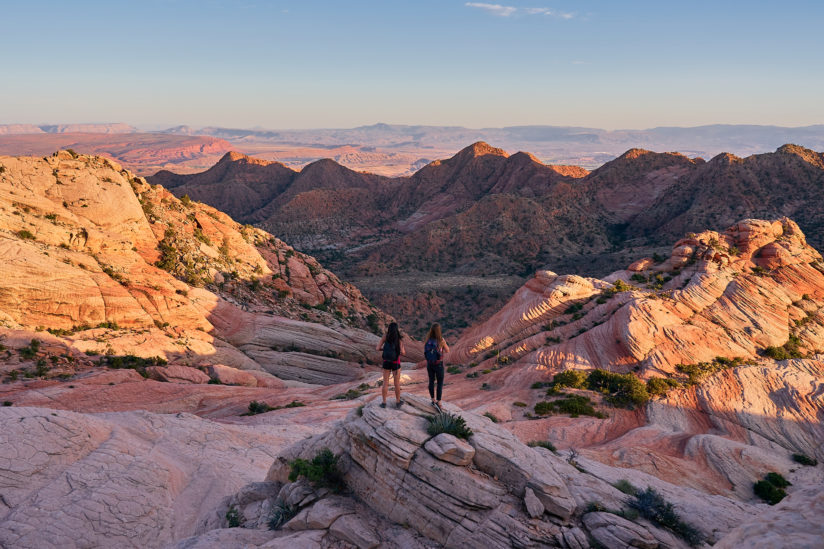 One of the places David suggested was called Yant Flat/Candy Cliffs, I'd never heard of it before, but he swore it was reminiscent of more famous places like The Wave in Arizona. I didn't believe him, but he did convince me to go up and check it out after we finished shooting at another location.  After about a mile of hiking, you come over a small hill and see that the landscape in front of you drops away precipitously into a huge sandstone feature. From above you can look down into sections that do remind me of The Wave, but there is a lot more variety. There are sections that have a more vertical, dramatic shape, and other swaths of rock that are reminiscent of the scales on some giant beast.  The colors were blasting with saturation in the sunset light as we arrived, so I started running around like a chicken without it's head trying to get the best shot I could in the little time I had. I want to go back and bring climbing gear to get me down into some of the less accessible spots that may stay hidden for years to come, but the view from the summit is good enough to get any photographer excited, even without ropes.
Smithsonian Butte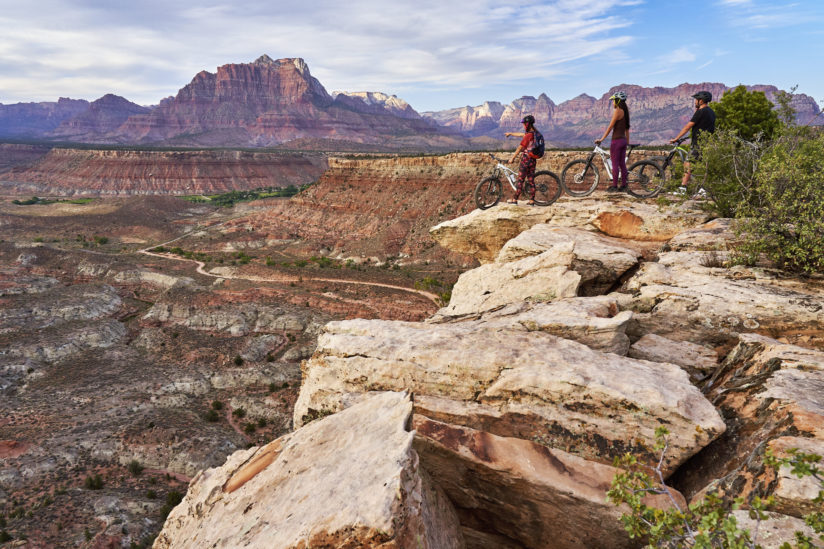 One of the hardest ways to photograph Zion is from the bottom of the canyon.  It's better to get a bit of separation between you and the cliffs so that their grandiosity is more apparent.  One of the best views that I've found is across the valley on top of Smithsonian Butte. I'd recommend 4WD to get up there though.  I've gone a few times in the past and have found the road in many different states of wear, this time it was easy and I made it without using 4WD but other times it's been nearly impassable.  There are lots of small offshoot trails and roads that lead to epic views. I would suggest this being a sunset spot as the light hits the cliffs of Zion perfectly as the sun goes down.
Sand Hollow State Park Sand Dunes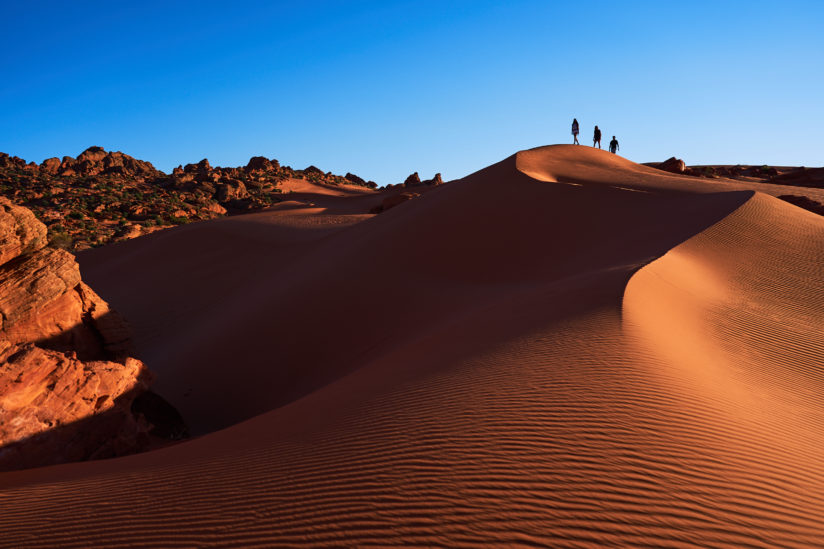 The sand dunes in Sand Hollow had stood out to me from a distance.  There were some ATV trails on one side of the dunes, but on the other the dunes looked too steep for the vehicles and were formed around some really interesting rock outcrops.  On that far side, the dunes were untouched. I imagine hikers don't venture into this area as much because of the ATV's, but with 15,000 acres of sand dunes it's really easy to find an isolated zone.
Snow Canyon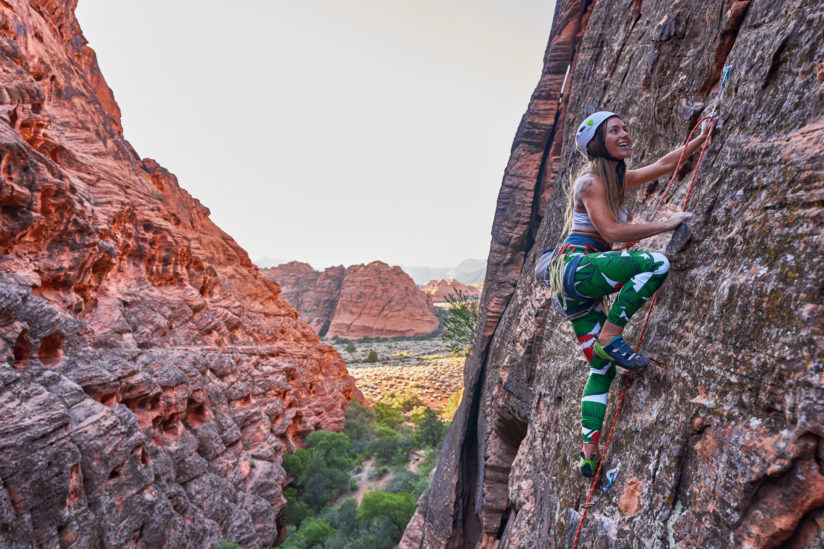 Zion is famous amongst climbers, but i've only done a few routes in the area.  It's famous for long, difficult climbs that take a higher level of fortitude to conquer.  We wanted to spend a day climbing, but didn't have the time we'd need to get 4 people up a Zion big-wall,  besides we were trying to avoid the National Parks. Just North of St. George is a small State Park called Snow Canyon and It's another place I've never heard of until this trip.  We hiked into a shaded canyon to avoid the heat, and the temperatures dropped from around 100 degrees to perhaps 80. As we explored, we saw a great number of climbers on various routes and again, my mind was blown that I'd missed such a huge landscape with so much to offer.   I didn't have time to shoot much besides climbing, but it's another place that's on the short list for the next time I visit St. George.
The post Thinking Beyond the National Parks in St. George appeared first on Outdoor Photographer.