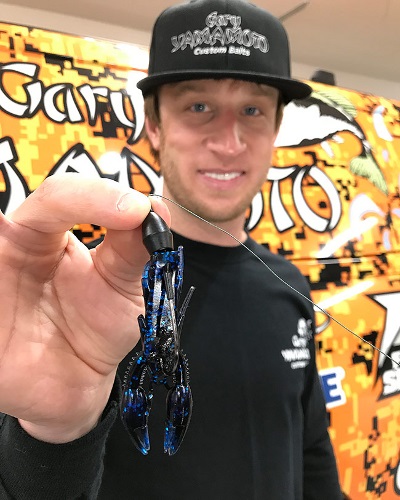 Fletcher Shryock's journey to the top of the bass fishing world is a great story. The former professional motocross racer started fishing at a very young age. After a shoulder injury derailed his racing career his focus returned to the sport he loved as a child. His meteoric rise from club angler to professional is nothing short of amazing. "In 2009 I started fishing tournaments and by 2011, I was fishing the Elites (Bassmaster)," said Shryock.
Back in his home state of Ohio, Shryock cut his teeth fishing the local lakes around his home. These bodies of water are challenging and in hindsight they proved to be the perfect training grounds for the next phase of his angling journey. "The only way you can catch them good at home is flippin'," said Shryock. "I've learned to take that technique and apply it very quickly to many of the locations I fish professionally. If I'm fishing deep grass in summertime, I can flip deep grass. If it's spring I can fish shallow bushes or grass. There are just so many ways you can dob a bait around and catch them around the country. After a while you become good at flippin' a lot of different types of cover and understanding how fish act in all those different circumstances."
Universal Flip Bait
For a skilled short line power fisherman, it should not be a surprise that Shryock favors the GYCB PsychoDad. The compact 3.75" crawfish imitator has large, round-shaped claws and a built in hollow rattle chamber. "The green pumpkin and black and blue PsychoDads are always in my boat, period." stated Shryock. "I have had great results with it as a jig trailer and I've caught them really good on it on a wobble head, but mostly I flip it."
Although many think of the PsychoDad as primarily a punch bait, Shryock knows better. He is equally confident fishing it around shallow brush in his native Ohio as he is pitchin' it to sparse grass on the Potomac River as he is punchin' hyacinth mats in Florida. "It (PsychoDad) just seems to generate a lot more bites than other baits, I can say that one hundred percent," said Shryock. "Not only does it get bit, but it's like a guarantee; when they bite it, you really can't mess it up, you're gonna hook'em. For me that's a big deal. Because I travel so much, it's just black and blue and green pumpkin for me. I try to keep things really simple and I find that almost anywhere in the country those two colors will work unless you are getting really specific on certain fisheries."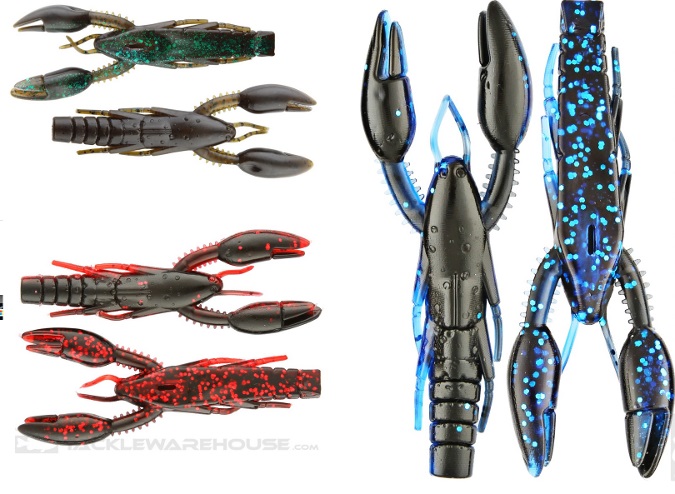 Riggin' the Dad
Shryock likes to Texas rig the PsychoDad with a 4/0 Trokar TK130 Flippin Hook and tungsten worm weight. He'll match the weight of his sinker to the density of the cover he is fishing, starting with 5/16 oz for sparse cover and progressing all the way up to 1.5 oz when punchin' heavy vegetation. He'll use a standard bobber stop to keep the weight in place so that it will not freely slide up the line.
When the fishing gets tough, Shryock is a firm believer in downsizing his offering. "If I am around pressured fish or it's hard to generate bites then I'm gonna shorten it up and make it a little bit of a smaller profile. You're gonna get more bites on a smaller bait," he explained. Starting with a standard PsychoDad, he carefully trims 1/4" – 1/2" off the tail of the body. There is one final important modification that Shryock makes to his bait before adding a downsized 3/0 TK130 hook.
"I cut open the rattle chamber on both sides," explained Shryock. "I will take a matching colored Senko and light it with a little torch and I melt the Senko material in the cavity of the PsychoDad and fill it up with Senko material. Usually I will lay them out on a tray and do like ten at once. I'll cut all the chambers and then I'll fill them. Sometimes the material is still burning and you'll need to blow it out. Whenever I want to shorten the bait, this little trick helps the hook hold better."
Viewers and fans of Major League Fishing's 2017 Challenge Cup got a personal and up close lesson from Shryock on how to extract bass from Lake Eufaula's matted hydrilla. On the strength of a modified black and blue PsychoDad, Shyrock captured both his Elimination and Sudden Death Rounds, before falling one spot short of final victory in the Championship Round.
Gear Up
For tackling matted grass like he encountered on Eufaula, Shyrock uses an extra heavy action 7'11" Abu Garcia Villian 2.0 rod paired with a Revo casting reel filled with 50lb Spiderwire Stealth Smooth Braid.
When he is targeting wood or sparse cover, he instead opts for a heavy action 7'6" Villian 2.0 rod, Revo reel and a braid to fluorocarbon leader setup. Shryock employs an Alberto knot to attach a 20lb fluorocarbon leader to his mainline of 40lb Stealth Smooth Braid. "I usually use about a 3 foot leader, I pitch more than I flip and I don't like the knot going in and out of my guides every time I pitch," said Shryock. "The longer I can make it the better, but it drives me crazy when the knot catches on the guide. I just think that helps with line shy fish."
If you are looking for a great crawfish imitator, take it from Fletcher Shryock, check out the Yamamoto PsychoDad.
The post Tackle Technique – Fletcher Flips the 'Dad appeared first on ODU Magazine-North America's #1 Digital Fishing Magazine.