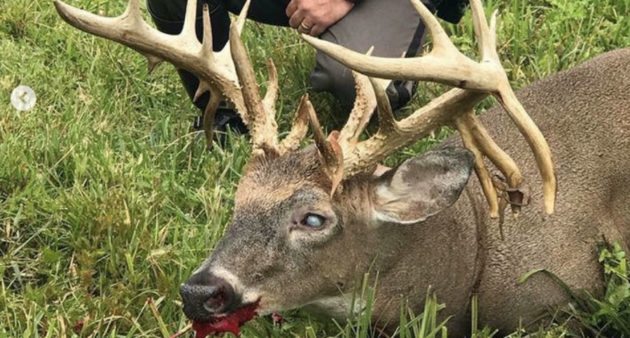 See a big buck showing clear symptoms of EHD. 
The Midwest has been in a very dry state recently. Aside from thirsty crops, one of the direct results of late summer droughts is the rise of epizootic hemorrhagic disease.

If you aren't familiar with EHD, it's a viral disease most commonly caused by the midge fly.
In many cases, the virus is fatal for deer and causes unusual behavior.
Take this video for example that was reportedly taken in Hamilton, Ohio:
The bizarre behavior is a very strong indication of EHD. As a whitetail enthusiast, it's sad to see a video like this.
Be sure to inform local DNR officers if you ever see this kind of deer behavior.
NEXT: THIS GUY TRAINED HIS PET COYOTE TO USE A LITTER BOX
The post Remember This Giant Ohio Whitetail Riddled With EHD? appeared first on Wide Open Spaces.