Oklahoma Department of Wildlife Conservation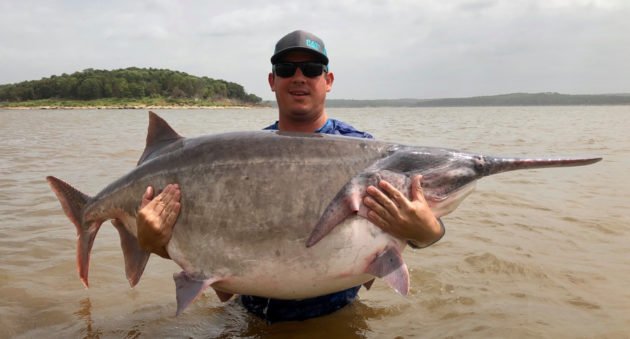 This paddlefish may be a new world record! An Oklahoma angler had a weekend to remember forever with his catch of a gigantic, 146-pound, 11-ounce paddlefish from the state's Keystone Lake. The catch of a lifetime has already spread around the Internet like wildfire. Fox News reports James Lukehart snagged the giant fish on Saturday.
The post Possible World Record 146-Pound Paddlefish Caught in Oklahoma appeared first on Wide Open Spaces.