U.S. Angling sends first ever Women's team to compete in World Championship. – U.S. Angling is a 501c3 charitable organization that provides leadership for our U.S.A. National Fishing Teams as they compete worldwide, and is about to send its first ever Women's Match Fishing Team to the World Championships. Seventeen Countries will compete in Hungary for the world Championships later this month. Match Fishing is very popular in other parts of the world, and the US is sending a Women's Team…Read More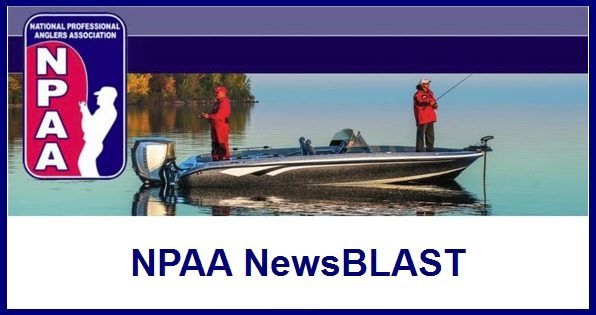 Highlandtown Lake, Wellsville Ohio Future Angler Clinic
Wellsville, OH- Wednesday evening, July 26 2017,  the team of Alan Ammon NPAA #205, his wife Teresa Ammon, and NPAA member Jay Couch hosted a youth clinic at Highlandtown Lake. Highlandtown Lake is a small lake nestled just outside Wellsville Ohio that was perfect for hosting this type of event. Also In attendance was our local Columbiana County Game Warden Jesse Janosik. During the event, they hosted 12 young anglers along with their… Read More
Learn 2 Fish With Us Host Biking / Fishing Club
Learn 2 Fish With Us expanded their outreach to future and experienced anglers by hosting a Biking/Fishing Club.  Youth located in the Clintonville, Wisconsin, signed up to participate in a session which consisted of fishing a different location each day.  First session dates were June 19th and 20thand second session dates were June 27th and 28th.  Each youth participating in the club received a Shakespeare fishing combo and Plano tackle box,…Read More
Oshkosh Titans Fishing Team Shares Their Passion For Fishing By Educating Youth
The Oshkosh Titans Fishing Team and Learn 2 Fish With Us shared their passion for fishing by educating the next generation of fisherman by hosting a fishing clinic at Menominee Park in Oshkosh, Wisconsin.  The event was held on June 24th Captain Greg, from Learn 2 Fish With Us and NPAA Member #138 worked with the Oshkosh Titans Fishing Team to plan and host their first Fishing Clinic which allowed youth to experience… Read More
Learn 2 Fish With Us Introduces Nearly Two Thousand Future Anglers To Fishing At Farm Technology Days
Learn 2 Fish With Us attended Farm Technology Days Tuesday, July 11th through Thursday, July 13th where nearly two thousand youth were introduced to fishing. The event was held on a farm in Kewaunee, Wisconsin. Learn 2 Fish With Us and the NPAA teamed up to provide a fishing experience to all the youth entering the 4H Youth Area of Farm Technology Days.  The fishing experience consisted of Lake…Read More
Ranger/Yamaha Angler Spencer Deutz Educates 53 Future Anglers in Devils Lake, ND
Walleye anglers from 14 states and two countries made their way to Devils Lake, ND for the second to last stop of the Masters Walleye Circuit's (MWC) 2017 regular season. This stop on the schedule consistently has large numbers in the field and at the weigh-ins. On the morning of Friday July 21st, 80 two-man teams gathered in the waters at Grahams Island State Park preparing for the… Read More
NPAA Supporting Partner News:
Go Ahead, Prove Us Wrong, And Team Woodke/Meyer Did, Going North To Win Green Bay's AWWS Nitro Boats Open
 
The prediction was, it'll be a mud basin bite. That the bite/conditions in northern Bay of Green Bay just weren't there to win Sunday's (July 23) final AIM Weekend Walleye Series Nitro Boats Wisconsin Division qualifier. Leave it to Daniel Woodke and Steve Meyer to prove it wrong, and do just that. They turned their boat north, away from the pack, to fish they'd found lounging… Read More
Mercury Marine's "Hello Summer" promotion features six-year limited warranty
FOND DU LAC, Wis. – Mercury Marine, the world leader in marine propulsion, announced today, its new "Hello Summer" repower promotion.  This new program is designed to allow consumers to take advantage of special repower financing and a six-year limited warranty on outboard engines ranging from 2.5hp to 25hp. "Mercury's FourStroke outboard line from 25hp and below continue to raise the…Read More
Nearly 3,000 Artificial Reef locations added off US coast
We've added nearly 3,000 new artificial reef locations along the US coast from Massachusetts to Texas. If you are a saltwater angler searching for more places to drop a line, look for the fish icon on your Navionics charts and check out any of these naturally productive fishing spots! On your plotter Choose Navionics+, Platinum+, or update your old card. On your mobile Get the same charts with our free Boating app, that provides a 2-week trial! If you already have any of our apps, keep… Read More
Cabela's National Walleye Tour Wraps Season with Championship Event on Green Bay at Marinette, Wisconsin, Aug. 16-18
NEW SMYRNA BEACH, Fla. – Competitive walleye anglers will converge on Green Bay at Marinette, Wisconsin, for the Cabela's National Walleye Tour championship event on Aug. 16-18. The championship event will feature some of the country's best walleye…Read More
FRABILL PARTNERS WITH MILLE LACS SMALLMOUTH ALLIANCE DONATION SUPPORTS MLSA'S MISSION TO "FREE THE FIGHTER"
Plano, IL- The Mille Lacs Smallmouth Alliance (MLSA) has received a significant donation from Frabill, makers of trusted fishing gear since 1938. MSLA will use the gift of 10 Frabill Weigh-Bag Systems and 10 Conservation Series Landing Nets to minimize mortality of trophy smallmouth bass on Mille Lacs. It all fits perfectly with the organization's goal to preserve…Read More
TESTRIDE™ Heads to Lake Bemidji in Minnesota
Minneapolis, Minn.- On Saturday, Aug. 5, TESTRIDE moves to Lake Bemidji for the Dragon Boat Races in Bemidji, Minnesota. One of the biggest events of the season, 10 a.m. to 2 p.m., attendees can enjoy free rides in Ranger Boats with the Johnson Outdoors Brands of Humminbird, Minn Kota and Talon on board. And, unique to this stop on the TESTRIDE schedule, compare Evinrude motors head-to-head with other power choices. Sponsor of TESTRIDE,…Read More
Protecting Bristol Bay Save Our Streams Joins the Fight Against Pebble
Bozeman, Montana – Simms Fishing Products, the preeminent manufacturer of waders, outerwear, footwear and technical apparel takes their Save Our Streams campaign to Alaska to raise money and awareness towards the protection of Bristol Bay. Imagine peering out the window of a float-plane and getting a bird's eye view of rolling tundra dotted with herds of caribou, and cut by miles upon miles of wild, free-flowing rivers…Read More
Up The Creek With A Win: O'Tooles Take St. Louis River/Superior AWWS Qualifier by 10 Pounds
It could have been 50 pounds instead, said Kelly O'Toole, if two beasts in the high 20s hadn't made a self-release at the back of the boat. But, $5,000 more than eased the pain, as O'Toole and his 17-year-old son Collin, boated 39.68 pounds to win at Superior in this season's last AIM Weekend Walleye Series Warrior Boats Open qualifier in the Minnesota Division. It was their first AIM tournament….Read More
An Un-be LEE-vable New Jig!
Collierville, Tenn. – A comeback is best described as "coming from behind to take the win". For that to happen in a bass tournament, a few critical components must be present. One of which is the right bait. The world saw this scenario play out recently in grand fashion as Jordan Lee came from way behind to eventually win the coveted Bassmaster Classic. Jordan had all the right components, including the bait. And, you can have it too with the all-new…Read More
NEW  BERKLEY® FireLine® Ultra 8
There's no denying that the new thermally fused BERKLEY® FireLine® Ultra 8 is the toughest FireLine on the market. With this line, anglers will be able to tighten the drag without worrying about the line breaking. This reassurance will help anglers of all levels build the confidence to cast into structure where the bigger fish like to hide. MSRP $19.99  New thermally fused BERKLEY® FireLine® Ultra 8  changes fishing line landscape forever Fishing…Read More
ST. LAWRENCE RIVER KIND TO KVD PLANO PRO POSTS 24TH B.A.S.S. WIN AT HUK BASSMASTER ELITE EVENT
WADDINGTON, NY- Plano Pro Kevin VanDam won his 24th B.A.S.S tournament this past Sunday along the US/Canadian border at the Huk Bassmaster Elite at St. Lawrence River presented by Go RVing. KVD lead the first three days… Read More
They're Not Saying Where, But Bethke And Power Get It Done On Western Lake Sak For Final AWWS Qualifier
Crankin' and live baitin'. Somewhere 45 or so miles from the start. That's about all that Bryce Bethke and partner Kasey Power would say to protect a spot that won them $4,000 in the Warrior Boats/Mondak Sports Open, the final qualifier for the North Dakota Championship. They're protecting the spot that produced 31.53 pounds Sunday because they may just be revisiting it… Read More
Sportfishing Industry Praises Committee Passage of HELP for Wildlife Act New legislation benefiting fisheries conservation and management advances in the U.S. Senate
A
lexandria, Va. –The American Sportfishing Association (ASA) today expressed support for the Senate Committee on Environment and Public Works' (EPW) passage of S. 1514, the Hunting Heritage and Environmental Legacy Preservation Act, or HELP for Wildlife Act. The bipartisan bill, which includes a range of provisions…Read More
Haven't we waited long enough?
For years, various versions of the Sportsmen's Act have made progress in Congress only to stall out. While many of these bills had significant support, none of them were ever signed into law. Finally, a new bill with a new name has been introduced in the U.S. Senate that has strong bipartisan support. Called the "Hunting Heritage and Environmental Legacy Preservation for Wildlife Act," or HELP for Wildlife Act, this bill is good news for anglers, hunters, and…Read More
NPAA Member & Partner Articles:
ATTENTION NPAA MEMBERS 
 "A Life Saving Story About A Supporting Partners Product"
As a fishing guide your first line of responsibility is to bring your clients home safe after a day on the water. Good weather, catching fish and good times all stand as after thoughts when a boat captain is put in a situation where he needs to make a split second decision to save lives. On one May afternoon this year Captain Steve Nagy, owner/operator of Bonita Springs Fishing, was faced with a decision where… Read More
Target High-percentage Transitions For Walleyes All Summer
Midsummer is a time of plenty in walleye fisheries around the country. Habitat and forage options are at seasonal peaks, allowing hungry 'eyes to scatter more so than at any other time of year. Still, you'll often find 80 percent of the fish in 20 percent of the water. By targeting classic fish-holding edges with proven presentations, you can consistently… Read More
Time to Update Fisheries Management
Anglers are true conservationists who deserve better treatment by federal fishery managers
By Mike Leonard
In the United States, healthy fisheries have traditionally meant better fishing access for anglers. That's one of the main reasons why anglers have always been at the forefront of conservation efforts: Beyond the clear understanding that conservation is vital for the health of the resource, it's good for our fishing experiences,…Read More
The post NPAA NewsBLAST August 4, 2017 appeared first on ODU Magazine-North America's #1 Digital Fishing Magazine.