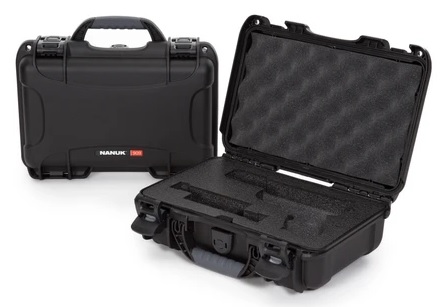 The Glock® pistol case provides secure storage for most Glock® handguns along with 2 double stack magazines. Perfect for law enforcement, military and gun enthusiasts, this case features resistant closed cell PEF foam construction for long-term performance. The case will also accommodate a gun fitted with trigger lock as well as later models with the beavertail design. The case can be locked using the two integrated eyelets allowing you to store, secure and transport your pistol with confidence. Order a Nanuk at this link – https://nanukhardcases.com/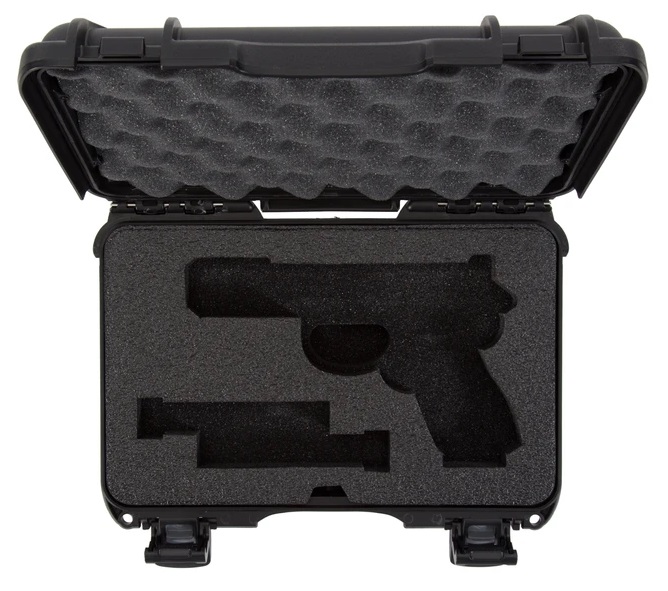 Specs:
Interior Dimensions               L11.44″ x W7.0″ x H3.68″
Exterior Dimensions              L12.64″ x W9.0″ x H4.38″
Weight (Empty)                      2.4 lbs
Temperature Range               Min -20°F   Max 140°F
Lid Depth                                1.31″
Base Depth                             2.37″
Material                                   Lightweight NK-7 Polypropylene
Max Buoyancy                        10 lbs
Watertight (IP67)                      Yes
Warranty                                  Conditional Lifetime Warranty
Certifications                            ATA 300, ASTM D4169, MIL-STD-810F, IP67 Rating
More on Glock at this link – https://www.odumagazine.com/?s=glock
The post Nanuk 909 Glock Pistol Case appeared first on OutDoors Unlimited Media and Magazine.