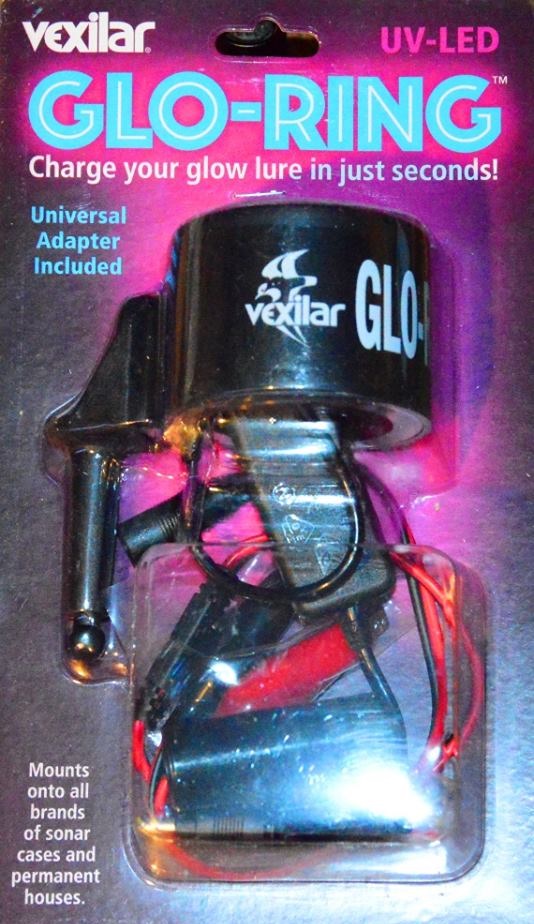 Corey Studer just sent me one of Vexilar Inc's new Glo-Ring units. This is a 360° ring of LED lights that will almost instantly recharge the glowing of any glow jig. This is going to work great with my Custom Jigs & Spins' Glow-Pro Slender Spoon, Ratfinkee, Ratso, Demon, Gill Pill and Diamond Jig, which is my most used arsenal of ice fishing jigs.
The Glo-Ring can be used on any brand case with the adapter, but will easily fit on the Vexilar line of cases with the standard mounts. It can also be used as a rod holder. It runs on the 12 volt battery of the unit, and only draws 140 mA of power. There is also a easy on/off switch.
This can be used all year long, which mean it could be mounted to a boat, making it perfect for panfish anglers.
Stay tuned for more information as it is used this season.
The post Must Read For Ice Guys Using Light Activated Ice Lures appeared first on .