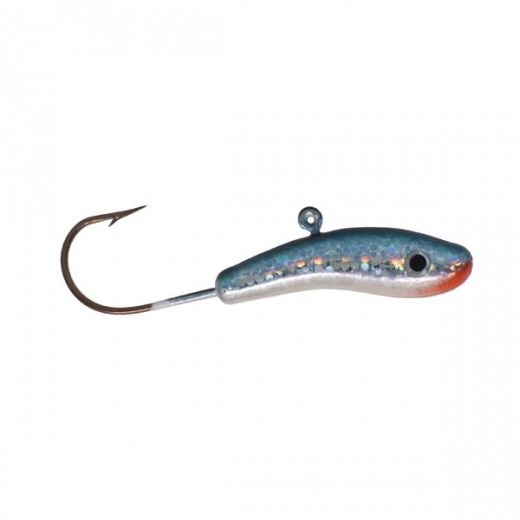 Considering the inherent limitations of fishing through a hole in the ice, hard water anglers have to take advantage of those occasional rallies when fish are snapping. Crappie are especially prone to brief periods of highly competitive feeding when every drop meets with instant aggression.
Fast motion – Whether you're working a Lindy Slick Jig or a Watsit, vary your speed, cadence and jigging angles.
Different Drops – With those jigging angles, sliding your knot to different sections of the jig's eye alters the angle, thereby changing the jig's posture and creating different looks. This can be particularly beneficial if a hot bite starts to taper off.
Quick Returns – Work on your dehooking skills and use a dehooker, if you must. The sooner you can free your bait, the sooner you can get it back into action.
Back-Ups Handy – Keep a spare rod rigged with the same bait the fish are biting so you don't miss a moment if you break off, or encounter any tackle failure. A second rod rigged with the hot bait also allows you to tag team the hot spot with a friend.
You might also keep a third outfit nearby with an enticer bait like the Rattlin' Flyer Spoon. If the fish get wise to your jig, a flashy noise maker might renew the action.
– See more at: http://www.lurenet.com/blog/maximize-a-hot-ice-bite/#sthash.bI3tY1yA.dpuf
The post Maximize A Hot Ice Bite with A Lindy Slick Jig or a Watsit appeared first on ODU Magazine-North America's #1 Digital Fishing Magazine.