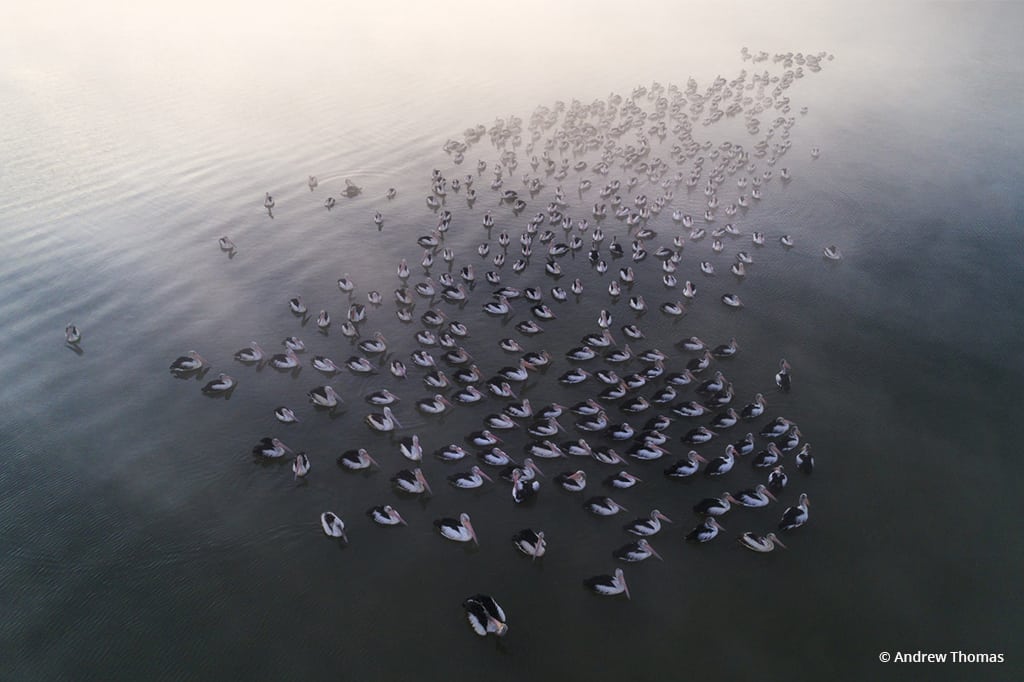 Congratulations to Andrew Thomas for winning the recent High-Flying Photo Ops assignment!
Captured with a Phantom 4 Pro, Thomas describes the image: "A spectacular pod of 437 pelicans on a misty morning at Lake Burrumbeet, 20 minutes west of Ballarat, Australia. The pelicans showed little interest in the drone and were content to float around on the lake amongst the mist."
The post High-Flying Photo Ops Assignment Winner Andrew Thomas appeared first on Outdoor Photographer.