Roger Federer and Kei Nishikori will sport decidedly different looks.
Roger Federer is bringing beige back in his return to Roland Garros.
Uniqlo, Federer's clothing sponsor, unveiled images of the apparel Federer and Japanese No. 1 Kei Nishikori will sport in Paris.
Federer: Kyrgios Doesn't Deserve Suspension
The 23-time Grand Slam champion consulted with Uniqlo designers while they created his Roland Garros kit.
"I had frequent consultations with the development team, and I'm extremely pleased with the game wear they've created," Federer said in a statement to Esquire. "This will be my first appearance at Roland-Garros since 2015, and I'm looking forward to playing in Uniqlo game wear."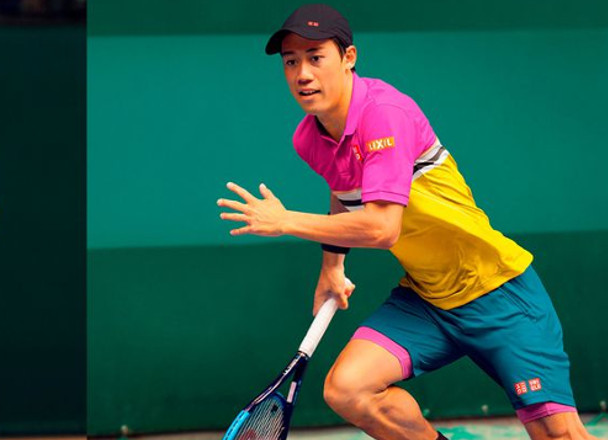 In contrast to Federer's understated beige-and-white clothes, Nishikori will be a colorful presence on the red clay of Paris.
"I am really looking forward to competing in the French Open wearing the game wear created together with Christophe Lemaire and the Paris design team," Nishikori said. "The vivid colors to match the Paris season will inspire me to achieve my best result."
Photo credit: Uniqlo