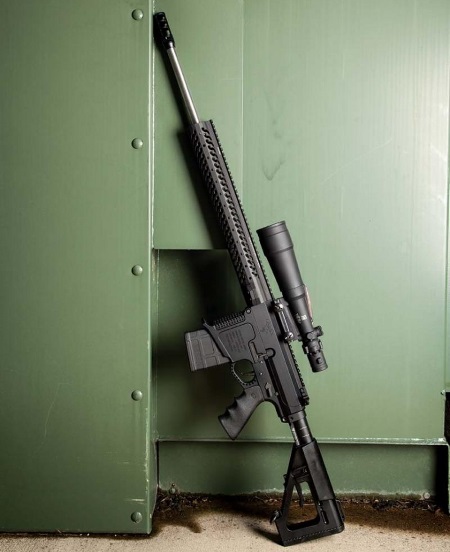 DoubleStar Corp, manufacturers of high-quality, US-made AR components, rifles and pistols, is proud to introduce the American-made STAR10-BX

rifle line with two new calibers: 6.5 Creedmoor and .260 Remington. The STAR10-BX line is based upon the popular STAR10-B

Rifle, which elevated the power and precision of the AR-10 platform to a new level.
The STAR10-BX utilizes a 22″ stainless steel, free floating, heavy barrel with a 1:8 twist rate for added velocity. It also incorporates the STAR10-B billet aircraft 7075 TC aluminum upper and lower receivers anodized to MIL-SPEC. The flattop upper receiver features a brass deflector and dust cover, while the lower receiver features an integrated trigger guard and enhanced magwell. The STAR10-BX also features a CMC 3.5 lb. Trigger Group and the ACE

Hammer

Buttstock.
At an overall length of 45.5″, this semi-automatic rifle comes equipped with a low-profile gas block, Bullseye

Muzzle Brake, Samson .308 Evolution (15″) Handguard, BCMGUNFIGHTER

Charging Handle with MOD4 Latch and a Hogue® pistol grip. It also features a Nickel Boron Bolt Carrier Group and comes with a 20-round magazine. MSRP $2,549.99.
"Our new STAR10-BX is not only a piece of art, but when you get on the range with it you will see why it is one of our favorites. It will easily rule any range, shooting match or hunting field," Nick Collier, director of special operations for DoubleStar, said.
The post DoubleStar Debuts STAR10-BX Rifle appeared first on ODU Magazine-North America's #1 Digital Fishing Magazine.