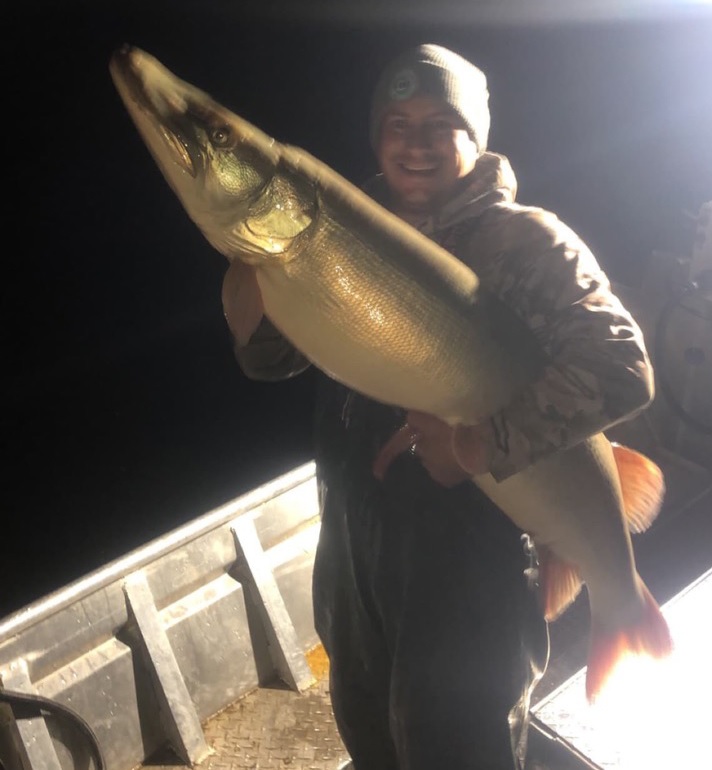 According to the Mille Lacs Band of Ojibwe, Mille Lacs Band DNR biologists pulled in the giant fish this past spring.
While DNR Aquaculture Biologist Keith Wiggins-Kegg and an electroshocking team were engaged in spring electrofishing activities for walleye, a giant muskie was found within the shockwaves.
"We were not looking for muskie," Wiggins-Kegg said. "That wasn't our objective."
When the fish surfaced, Wiggins-Kegg and the team immediately boated the fish, took a length measurement, snapped a couple pictures and then released it back into the lake.
The muskie measured at 61.5 inches. The world record for a hooked muskie is 60.25 inches, which was caught in Hayward, Wisconsin in 1949.
The state record for a muskie is 56.875 inches caught in Pelican Lake in 2016 and the state record for muskie using a fly rod measured 57 inches, caught in Mille Lacs Lake in 2015.
"We didn't have a large enough scale on board to weigh that big of a fish," Carl Klimah, Mille Lacs Band DNR fisheries manager, said. "A fish like this can weigh between 55-75 pounds, but we will never know for sure. We can say that it was huge fish and hope that someone catches it again so we know."
The post CBS Minn – 'We Will Never Know': Uncertified World Record Muskie Boated, Released In Mille Lacs Lake appeared first on OutDoors Unlimited Media and Magazine.