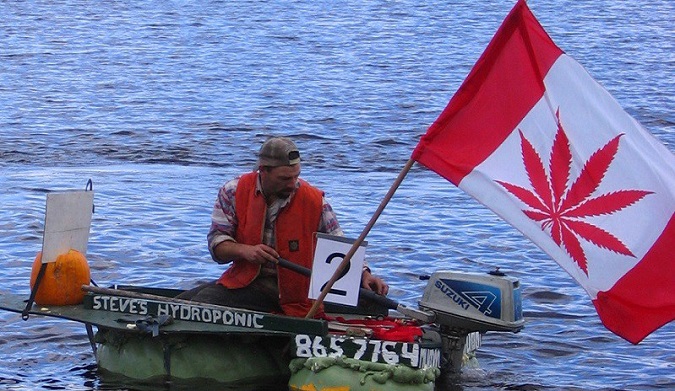 The Canadian Safe Boating Council (CBSC) is warning people of the dangers of operating a boat while impaired by any drug — not just alcohol — as the country gets ready to legalize recreational marijuana use this year.
Ian Gilson, Director of the CBSC said the impaired operation of boating vehicles is always one of the organizations top concerns, but this year, they're expanding their focus to include Marijuana and prescription drugs. 
"Well traditionally we worry about things like alcohol and boating," Gilson said. "especially on the long summer weekends. But most importantly, this year we're wanting to pay particular focus to the expanded area of impaired boating because we've got the impending legalization of recreational marijuana, as well as the abuse of prescription drugs." 
He said he's worried that some people won't equate driving a boat while under the influence of cannabis or prescription drugs with impaired boating.
"We're saying basically, no level of any intoxicating substance is safe either before or while boating."
Gilson said alcohol alone is a contributing factor in at least 40 percent of boating-related fatalities and is worried the new law will embolden current smokers and those considering smoking to try it while on the water. 
"We in the past, have dealt with over 30 enforcement services Canada wide, and I'm expecting there's gonna be quite a number more to join us this year," Gilson said. "to increase their vessel visits on the water. Both to assess levels of impairment and to educate boaters on the dangers."
This year the CBSC has also started a program to encourage residents to report impaired boating. 
"I've talked to some people who say basically, 'I've never seen a police boat on my lake.' Now I've got other boaters who are educated so that if they see somebody operating their boat in a manner that suggests the operator is impaired, they can dial 911 and report it, and at least the police can be waiting for them when they get back to the dock."
The post Boat Safety a Major Focus Pending Recreation Cannabis Legalization appeared first on .