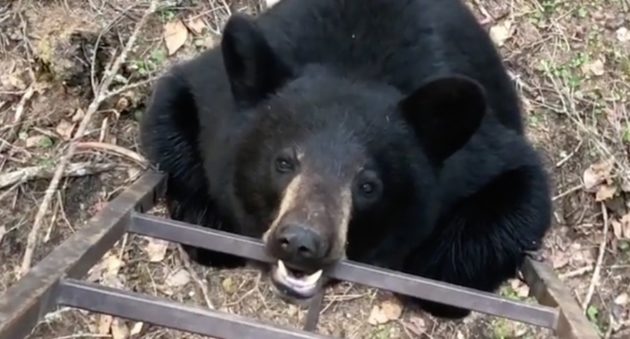 A curious bear decides to chew on a ladder and gets close enough for a few memorable clips.
This bear decides to climb a few rungs and chew on a hunter's ladder. The female hunter records the event and it turned out pretty entertaining.
Watch the all-to-friendly bear approach the hunter, and listen for her response.
What would you do if a bear climbed your stand?
NEXT: GIANT BUCK GET'S HAND-FED ANIMAL CRACKERS
WATCH
The post Bear Gnaws on Treestand Ladder appeared first on Wide Open Spaces.