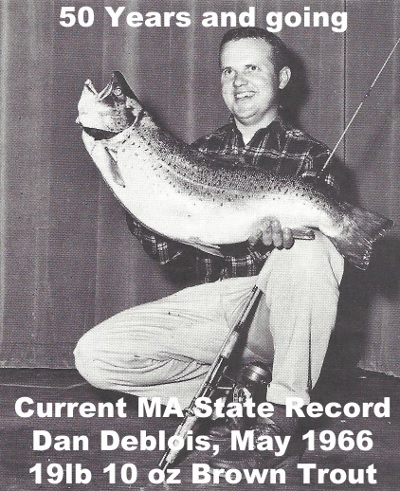 Last year, I had the pleasure to meet Mike Lee, a small business owner from Maine who was promoting his fishing products at an outdoor writers meeting. He's an engaging guy and we had much in common.  A few days ago, we talked for a very long time about his company, family, lures, ambitions and hopes for this new year. Mike has vision.
He was Senior Director of Accounting for a multinational company. He managed CPA's while attending business meetings in countless countries. He traveled constantly. On an average year he might fly 75,000 miles, frequently to the Far East. "Hong Kong is 16 hours from Chicago", he sighed, reflecting on so many hours in the sky. "The first time you go it's fun. The second time it's work." 16 hours is a few cocktails, two movies and repeat bouts of leg cramps. Mike was successful, "as a business guy in an accounting group" but all the while, independence was calling. After years of researching, he found the right business, on Craigslist of all places and now Mike Lee is the very proud owner of Al's Goldfish Lure Company, the classic that's caught a million trout.
He bought a serious piece of American sporting history that had faded a bit. Back in the day, tackle boxes, those clunky two-tone brown plastic rigs with divided drawers all gummy from withered purple rubber worms likely held a nip of Old Grand Dad with a faded tax stamp and several Al's Goldfish lures. It's outline has a childish simplicity but that particular bend and curve made it a classic wobbling swimmer perfect for drawing strikes from not just trout but freshwater fishes like bass, perch, walleye and pickerel.
Continue reading >>> https://fishwrapwriter.com/2017/01/14/als-goldfish-coming-back-to-a-tackle-box-near-you-thanks-to-mainer-mike-lee/
The post Al's Goldfish, Coming Back To a Tackle Box Near You appeared first on ODU Magazine-North America's #1 Digital Fishing Magazine.