We have yet to confirm the story date as yet, but the picture is real (or not?) and the fish is a shear giant. This is what we see as a quote from a Northern Canadian Outfitter, Brandon Isaac: "83 lb lake trout. Blows my mind mind even typing that, as the official world record (with rod and reel) is 72 lbs. This was netted by the Deline First Nation on Great Bear Lake, NWT (sustenance fishing). The fisherman tried reviving it but it was already dead (gill net).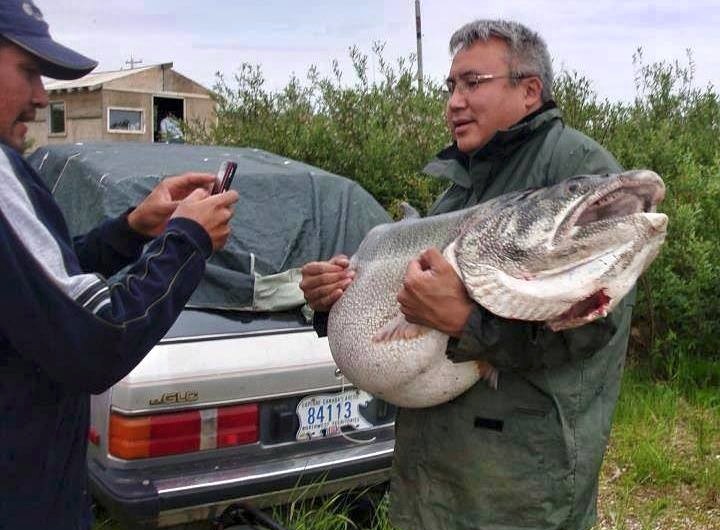 Their community is 150 miles away on the opposite side of the lake from our lodge. I've been privileged to visit them twice. Amazing people and stewards of the land.
This fish is part of the reason why I love guiding in the arctic. Every morning, every guide launches their boat thinking "today could be the day". The new world record is cruising around there somewhere. And since we're a catch & release lodge – the 50 pounder caught 10 years ago is potentially still alive, but 20-30 pounds bigger."
The post 83 lb lake trout may have been a world record if it was not caught in a gill net appeared first on ODU Magazine-North America's #1 Digital Fishing Magazine.